ABOUT US
Shaping the future
Urban Moorings (a Community Interest Company) consists of a group of boaters who came together with a vision. It all began with a discussion between Alison, Louise, Jennie and Paul (the founding members). The vision and ethos that they developed was to create a low impact and sustainable moorings in an inner city environment. With the help of Canal and River Trust and Wolverhampton City Council, they found an unloved site with a derelict Boat House and some disused land which they turned into moorings and the beginnings of a community space and garden.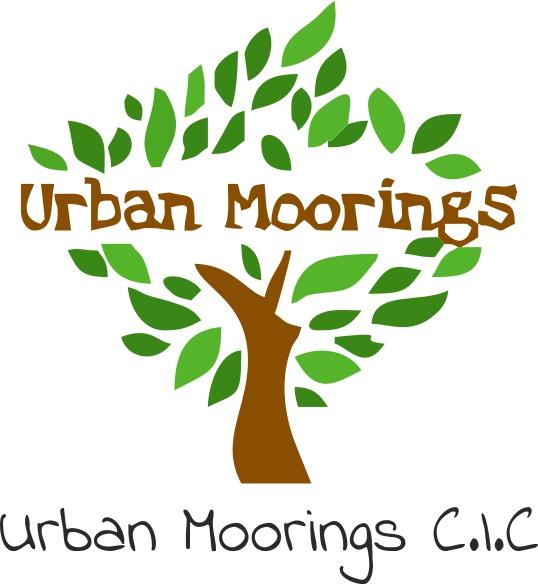 Slow Regeneration and Rewilding of the
Industrial Canal Environment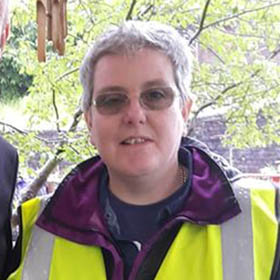 Alison Tuck
Projects Director
Ali is a mechanical engineer and worked for many years in the automotive industry. She moved onto the boats 17 years ago and has lived and worked on the canals for 15 years now. She now runs her own company DV Design Studios. She volunteers as our Project Director and organises the works and volunteers.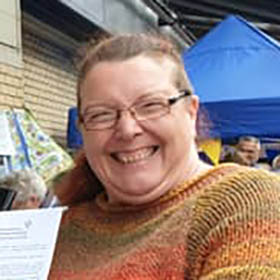 Ronni Payne
Procurement Director
Ronni​ has worked in sales and marketing. She moved onto the boats 15 years ago and has lived and worked on the canals for 12 years. She now runs her own business : The Witchcrafter HippieShed. She volunteers as our Procurement Director, ensuring the efficiency and cost-effectiveness of the purchasing process within the organisation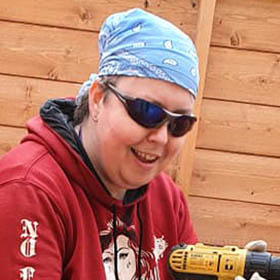 Louise Moore
Financial Director
Louise is an artist and entrepreneur. She is a managing director of HM Canvases Ltd and has lived and worked on the canals for 17 years. She can often be found painting the canal landscape of the west midlands. She volunteers as our Financial Director, overseeing financial reporting and budgeting.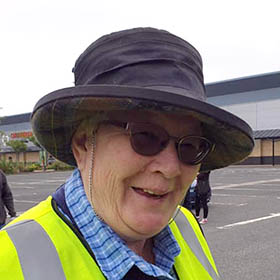 Jennie Howland
Administrator
Jennie is a retired RGN. She has lived on her narrowboat for 17 years and enjoys crafting and cooking. She volunteers as our administrator, answering the phone, emails, social media and ensures Urban Moorings runs efficiently. As well as managing the Urban Moorings Garden.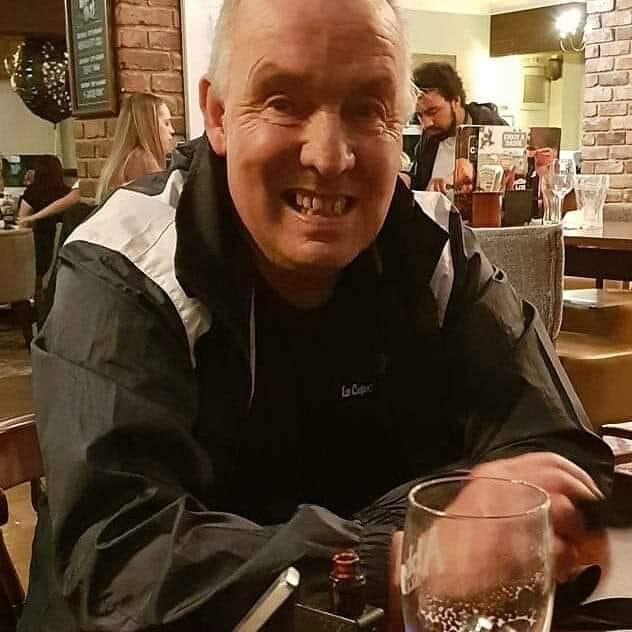 Paul Howland
A founding member of the group who formed Urban Moorings

In Memory of
Paul Howland
16/10/1952 - 28/12/2018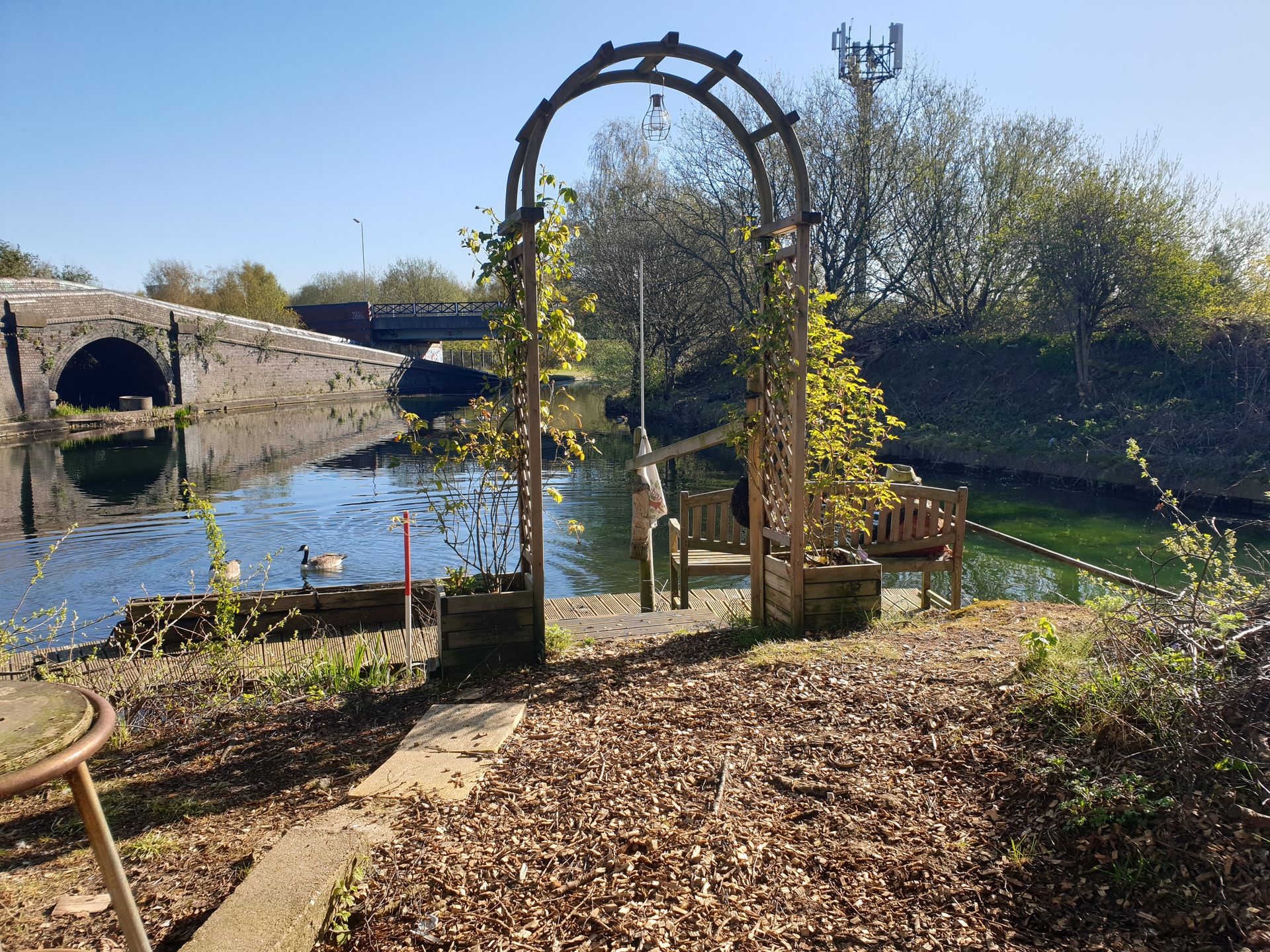 Paul Howland was a founding member of the group who formed Urban Moorings, Community Interest Company. He was instrumental in developing the ideas which underpinned this ground-breaking project to bring life back to disused areas of urban canal land. The inception of Urban Moorings has provided a template for future boaters to adopt neglected stretches of land along the canals that are owned by CRT, which is why he fought so hard to make it happen. It is an achievement he was proud of. Urban Moorings is now a living testament to Paul's life. He was a hands-on guy who excelled at making the impossible into the completely feasible. Along with the other members, he devised an innovative proposal to slowly regenerate land at Horseley Fields back into a productive living space for boaters, and a focal point for the community.
During the first two years of the project, the land around the boathouse and the wharf went from overgrown buddleia and piles of bricks, to bricked paths, conserved trees, attractive planting and boat moorings. Paul was indefatigable in shifting rubble, trimming trees and buddleia and working with the Canal and River Trust and Wolverhampton Council. Paul put all his practical knowledge and skills as a craftsman and woodworker into the project; travelling across the country to source alder for the pilings and working hard to construct the walkway that now surrounds the island. Unsurprisingly, his second home was Screwfix.
Paul passed away suddenly on his boat at Urban Moorings, in Horseley Fields, Wolverhampton on Boxing Day 2018. Paul and his wife, Jennie, moved onto the waterways 17 years ago after Paul took early retirement, to fulfil their dream and fit out their own narrowboat, Panda Julienne, as a home. Paul and Jennie were a regular sight around the whole canal system; Paul making and selling fenders as they travelled and attended floating markets, accompanied by his faithful friend Patch, the Jack Russell cross. A devoted family man and a fine friend, Paul was always ready with a helping hand for any who needed it. He was a great innovator and would give his all to getting a project off the ground.
Paul was not a man who enjoyed a fuss but as permanent memorial, we have created a seating area at the point of the island, for visitors to enjoy, and place a bench at its centre in his favourite spot where he liked to watch the world go by. He is sorely missed by the whole canal community, and Urban Moorings is a fitting memorial to his memory.